Cook Self Service
Discover
An idea ?
A new project ?
"I have a personal project"
"I am asked for
solving a problematic"
"Our web agency need a prototype
for answering a work opportunity"
Need for a custom-design ?
"I can't find any application fitting my needs"
Developers are busy ?
"It was for yesterday"
... or too expensive ?
"I want to earn money with this project"
Do you know the project structure ?
Transform your idea into a structure of datas
Types of expected fields
Links between tables
Unicity / Indexes
Lazy of coding scaffoldings ?
Writing the structure of
a component is :
A lot of work
Long & Boring
Repetitive
Acurate and strict
"It can often represent up to 90% of work"
Generate the whole scaffolding
And concentrate only on creativity
Use the builder to
create as much
views as you want
Integrate any feature you want
from the Joomla! abilities
You did right choosing Joomla!
"I want a component conform to
the Joomla! conventions and standards"
Get started in 15 minutes
Your first "Hello World"
Easy learning curve
&
Fast design
Build a full prototype in
only one day
All in one
Lists / Forms / Filters
Toolbars / Tasks in list
Front & Back-end
Menus / Control panel
Security / ACL
and much more...
Shipped in a packaged
installable component
Firsts steps with Joomla ?
"I have never build any
extension for Joomla!"
"Do I need any
knowledge base ?"
Learn Joomla!
We provides you a clean
and consistent base.
You can then start your customs even without Joomla! knowledge.
Find your answers on the support forum
Check the demo component
Read the documentation
Outstanding Builder
Full Ajax interface
Drag & Drop
Sandbox for
Free Trial & Tests
Database
Designer
Diagram
Datasets manager
MVC
Models automations (wizards)
Tables relations (FK, N:1, N:m)
Templates
Compose freely your pages
Extend or modify a previous project
Don't be limited to your first foundations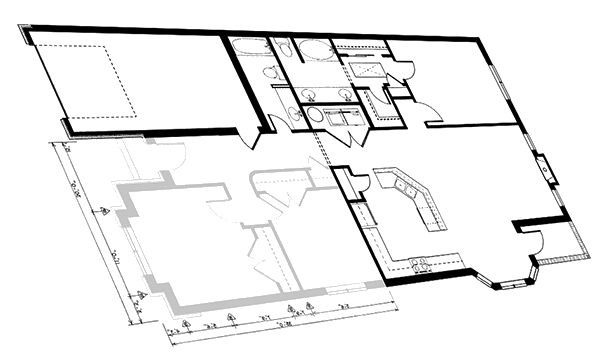 Re-generate and Migrate easily
Thanks to the fork system, build again and keep your customs