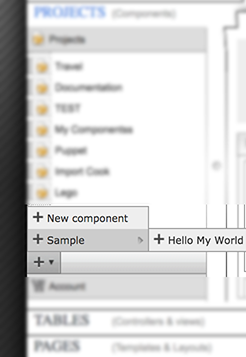 New feature : Sample component
We propose you a sample component directly in the builder.
In the projects list, Simply click on the [+] button > Sample > Hello My World
The dataset is also included in this new created project.
You can create on top, delete, customize as you want.

Fixes
ORM : Inverted order of groupOrder
ORM : Fixed filter directive for null values
ORM : Fixed the ID directive for item (for headless calls)
Project Cloner : Fixed some dataloss (link layout in grid, xref in list filter (Pivot))